Cleo Anna (Annie) Morgan, daughter of John Thomas and Josephine Fogg Morgan, was born 10 October 1911, married Ako Oren Radford, son of Edward Thomas and Wealtha Permilia Radford 8 June 1936 in Lehi, Utah. Cleo died in November 1982. Ako died in Idaho Falls, Idaho 20 September 1977.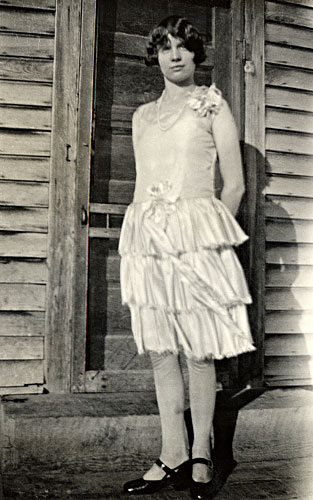 Above is a photograph of Cleo Morgan when she was younger.
Headstone for Ako Oren and Cleo Annie
Click on the link above to see a picture of Cleo Annie and Ako Oren's headstone in the Shelton, Idaho cemetery.