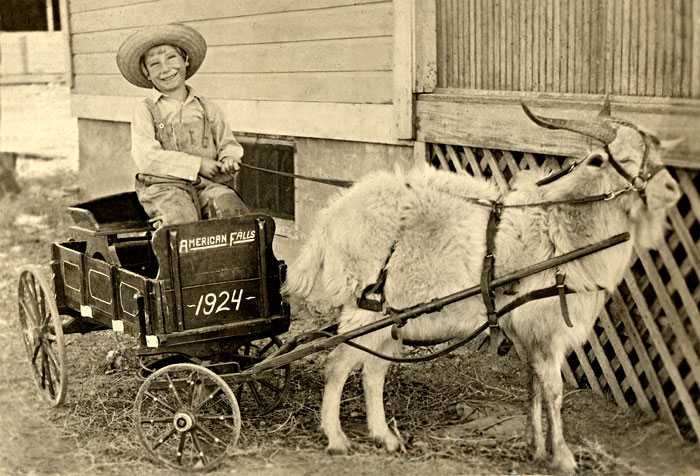 Times were a lot harder and people were a lot poorer in the late 1800's and early 1900's and one form of wholesome entertainment that people participated in and enjoyed was the town parade, usually on a holiday like the 4th of july.

Riding horses was a popular parade activity and we also hooked up horses to the old buggy and drove it in the parade. This boy, in American Falls, Idaho, has a creative parade outfit; a cart pulled by a large goat. Our William Thomas Morgan family and his nephew Edward Thomas Morgan raised their families in American Falls.
Sometimes a sheep carriage would be made up quite ornate for a parade.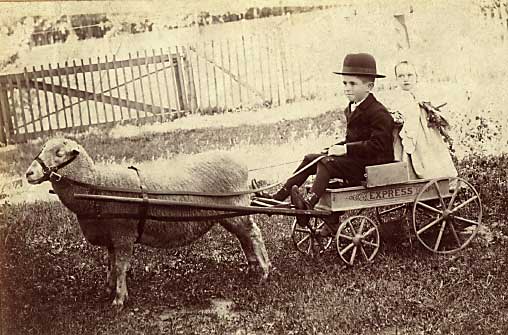 A bit of satire with children dressed up fancy going to an event in a sheep cart.
This parade outfit was made from a converted baby buggy.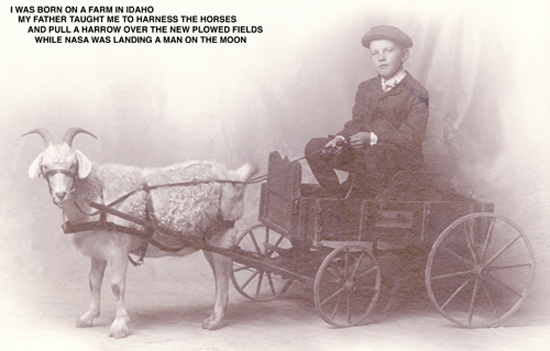 Kids riding in goat carts as commentary on change in the world.