The L.D.S. Hospital was completed in 1923 on Memorial Drive. In 1919 Dr. H. Ray Hatch of Heber City, Utah, was requested by President Heber J. Grant of the Mormon Church to move to Idaho Falls and act as a consultant to the building committee of the proposed Church of Jesus Christ of Latter-day Saints Hospital. The depressed economy of the early 20s delayed the construction, but after much sacrifice, monetary support was generated among the Mormons throughout the Snake River Valley and the Hospital was opened on Sep. 22, 1923. This Hospital went through many expansions in the ensuing years. After the L.D.S. Church turned over its hospital assets to Intermountain Health Care, the two local hospitals merged their services and became the Idaho Falls Consolidated Hospitals in the 1970s. L.D.S. Hospital was razed in 1987 when HCA opened the Eastern Idaho Regional Medical Center in the South East area of the city.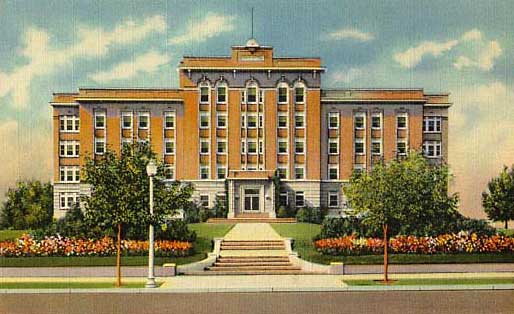 Above is a nice old vintage postcard version of the L D S Hospital in Idaho Falls, Idaho.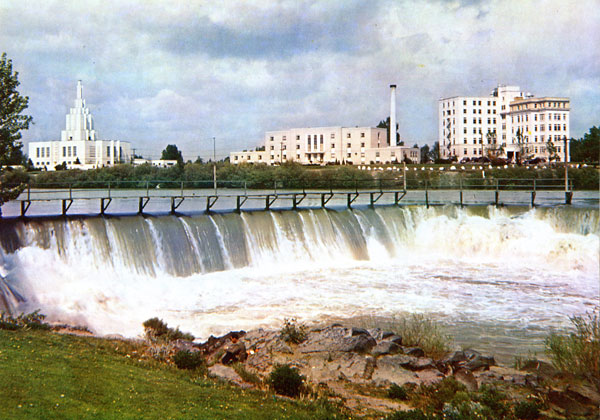 Here is a vintage postcard version of the view of the Idaho Falls LDS temple, nurses home and hospital that includes the scenic falls. About 1950.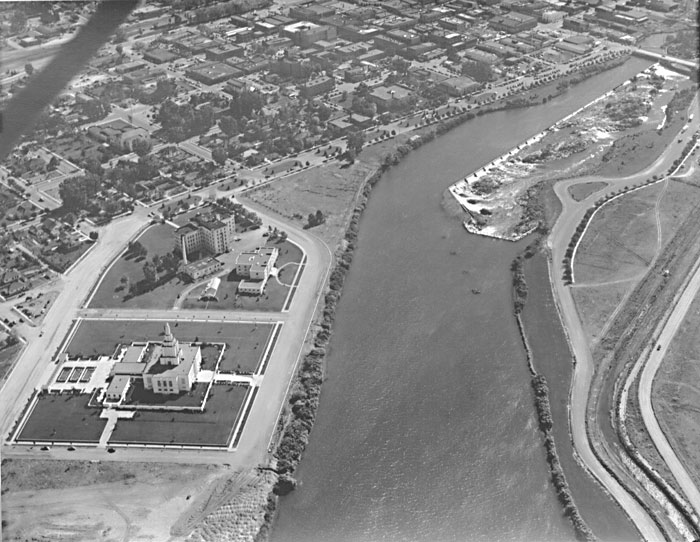 Above is an aerial view of the temple, hospital, nurses school and falls. Taken in 1948.