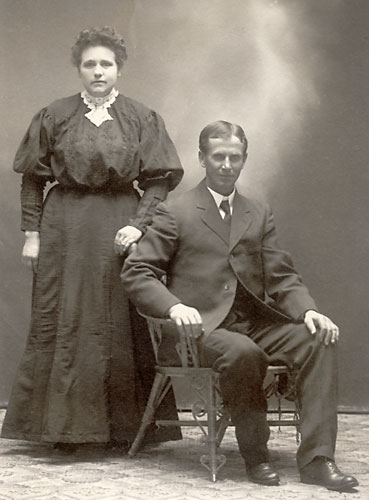 This picture was taken in 1888 and it says on it "Aunt Sadie, Uncle Will Davies Wedding Picture" The woman is Sarah Amanda (Sadie) Nowlin (born 25 Nov 1879, died 25 Dec 1945). She married William John Davies, who is the man in the picture, and this is their wedding picture. Sadie Nowlin was a sister to George Nowlin and a daughter of Jabus Nowlin. For more information on this family click on the Lydia Almeda Morgan link in the navigation bar at the top of the page.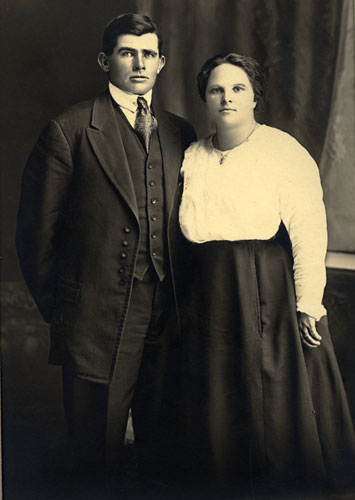 Written on the back of this picture was "With Love from Bessie and Frank."
We don't know who this couple is.