This picture of Lydia Almeda was taken in the town of Banff perhaps in the 1930's-1940's. It was taken on the grounds of the Banff Springs Hotel, a famous landmark hotel in Banff.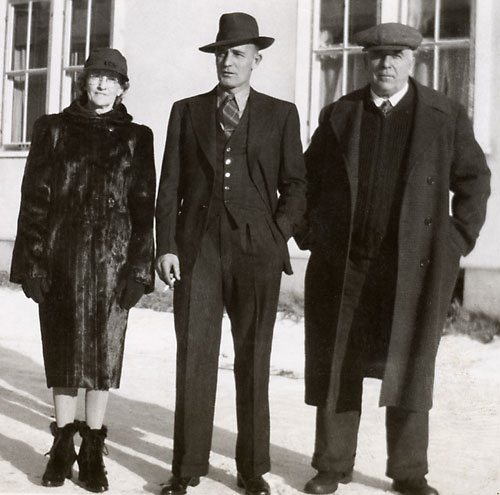 In the picture above are, left to right: Lydia Almeda Morgan Nowlin, their son Fay Charles Nowlin, and George Washington Nowlin. Fay Charles Nowlin was born 17 May 1908 in Claresholm, Alberta, married Madge McConville, and they lived in Banff.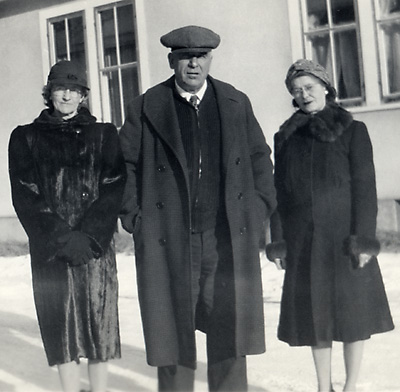 The picture above, apparently taken the same day and place as the one above it, is of Lydia Almeda Morgan Nowlin (left), her husband George Washington Nowlin, and Madge, who was the wife of their son Fay.