Wayne was Ken and Mary Morgan's first child and they were understandably very proud of him as evidenced by this baby picture they had made. This picture was taken about 1927.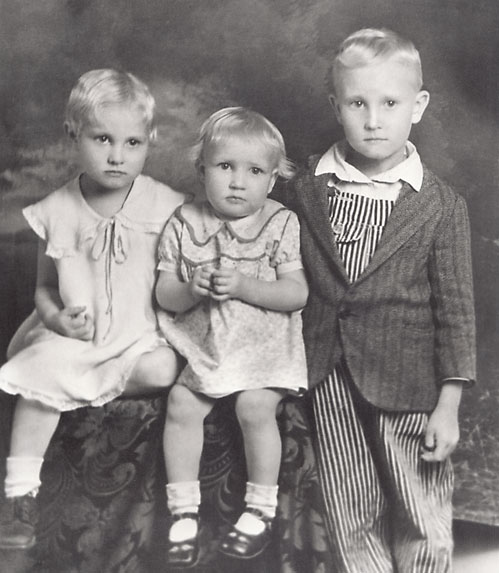 In this picture are, left to right: Leah Mary Morgan, Margie Lucile Morgan and Kenneth Wayne Morgan (1926-1991). This picture was taken about 1932 or 1933.
Wayne Morgan and his school class, probably first grade, taken about 1933 or 1934. Wayne is in the back row and there is a white arrow pointing to him. Wayne's friend who lived next door across the canal to the north, little George Haywood, is third from left in the middle row.
Wayne Morgan at age 12. Taken in 1938.